Serving all your electrical and lighting needs in Fayette County and Coweta County
Our service area includes Peachtree City, Fayetteville, Senoia, Tyrone, Newnan, Sharpsburg, and Turin
Electrical
Panel Installation
Electrical Contractor
Electrical & Lighting Solutions offers complete residential and commercial electrical and wiring services. We hold the highest Unrestricted Electrical License possible. We are able to handle any and all electrical needs.
Standard Of Quality
We hold all or our employees to only the highest standard of quality. All of the pictures you will see on this website are our own jobs. Feel free to browse around. We let our work speak for itself.
Who We Are
Philip and Kim are the founders and owners of Electrical & Lighting Solutions. Over a decade ago Philip started this business out of the back of his pickup truck. Now he has multiple crews running all over Fayette and Coweta Counties. Learn more about us on the About Us page
Ask About Our FREE Estimates!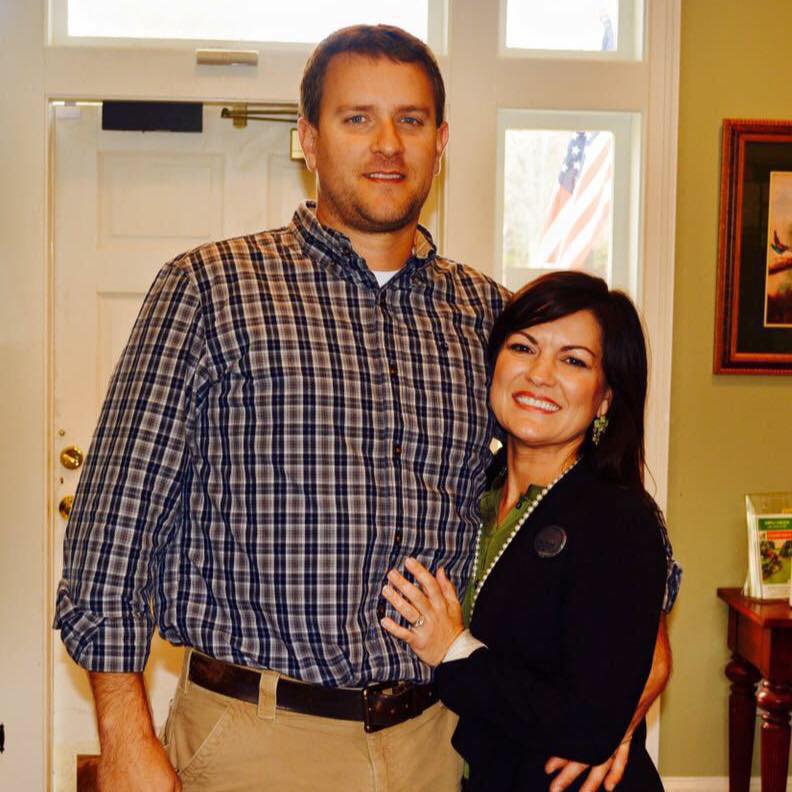 What are your hours?
We are open Monday through Friday from 8:00 am until 5:00 pm.
Do you install LED Lights?
Yes! In fact almost every light we are installing is now LED. If you are not already aware LED lights use approximately 75-80% less electricity. They also do not give off heat like an Incandescent bulb does. Incandescent bulbs release close to 90% of their energy as heat. Switching to LED lights will give you a lower energy bill in the summer because your A/C unit doesn't need to keep cooling down the heat produced by the lights.
Do you have to dig up my grass to install outdoor lighting?
Yes. However we are meticulous in our work. In most cases you will not be able to see where we had to dig. Refer to the picture below. We installed an outdoor outlet and had to bury the line under the grass. See if you can find the trench we dug: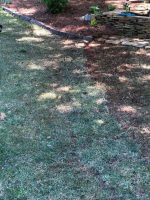 Do you install Tesla charging stations?
Yes! We are a certified Tesla charging station contractor. Our installs are very professional and clean. Here are some pictures of a recent install: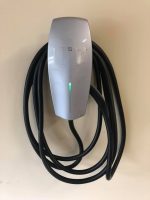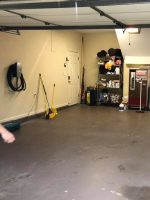 Do You Install Chandelier Lifts?
Yes! In fact that will keep you from having to call us to change a bulb and will make cleaning your chandelier SO much easier. We especially recommend installing lifts on high ceilings or large chandeliers.
Do you give free estimates?
Yes. If we can't give it over the phone we will send one of our electricians to your location to give you a free estimate.
What sets you apart?
There are 2 things that we hear time and time again from our customers. First is the quality of work. Second is the way we treat our customers. Every person on our team is extremely polite. That's our opinion, or you can just read what our customers say about us on our Reviews page.
What services do you offer?
Here are the most popular but not all of the services that we offer:
| | | | |
| --- | --- | --- | --- |
| Residential Wiring | Commercial Wiring | Parking Lot Lights | Outlet Repair |
| Outlet Installation | Whole House Re-wire | Light switch Repair | Light switch Replacement |
| Dimmer Light Switch | Chandelier Installation | Chandelier Light Bulb Replacement | Chandelier Lift Installation |
| Ceiling Fan Installation | Kitchen Lighting Upgrade | Recessed CAN Light | LED CAN Lights |
| LED Strip Lights | Cabinet Lighting | Under Cabinet Lighting | Kitchen Cabinet Lighting |
| Accent Lighting | Light Fixture Installation | Outdoor Lighting | Landscape Lighting |
| Security Lighting | Tesla Charging Stations | Electric Car Charging Stations | New Construction Wiring |
| Circuit Breaker Replacement | Breaker Panel Installation | Electrical Panel Installation | GFCI Outlets |
| Electrical Outlets | Power Pole Installation | Stairway Lighting | Theater Room Lighting |
| | Color Changing LED Lights | Outdoor Outlets | |